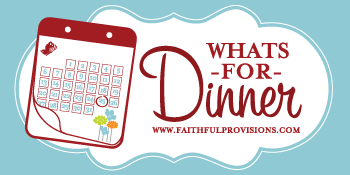 Tonight's Dinner is…Slow Cooker Carne Asada. Love this.  It is so easy and you can make it to fit any taste.  Healthy, comfort food and even gluten or dairy free.  The toppings will determine all of that!
Need a little inspiration? Checkout my Recipe Box which is updated daily with new recipes!
=================================
So, what's for dinner tonight at your house? You are encouraged to not only list your dinner plans, but to request ideas and add your favorite recipes!