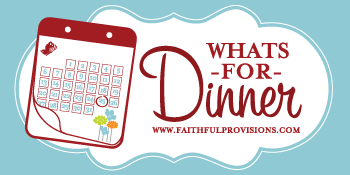 Tonight's Dinner is…Fajita in a Bowl.  Since I am doing  a detox diet, I am limited on what I can eat.  This is what I came up with that is absolutely amazing.  I will post the recipe this week, but until them.  I just layered the following in a bowl and voila!
Fajitas in a Bowl – layer the following
black beans (heated through)
sliced grilled marinated chicken or beef ( I used the Greek Marinade for the Beef… amazing!)
sauteed onions and peppers
homemade salsa (I made it without tomatillos) or Pico di Gallo (pour juices from either for the best flavor)
homemade guacamole or avocado chunks
garnish with lots of fresh lime juice
serve with tortilla chips (we get organic ones at Costco)
Since I am dairy and wheat free this week I omitted shredded cheese and sour cream, but these would be great too. I actually prefer it without, it tastes so fresh and light.
The full recipe will be coming this week!
Need a little inspiration? Checkout my Recipe Box which is updated daily with new recipes!
=================================
So, what's for dinner tonight at your house? You are encouraged to not only list your dinner plans, but to request ideas and add your favorite recipes!