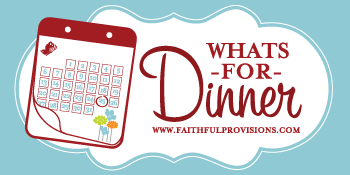 Tonight's Dinner idea is French Dip Sandwiches. My husband loves these, and they are great for a fun Friday night meal!
Need a little inspiration? Checkout my Recipe Box which is updated daily with new recipes!
=================================
So, what's for dinner tonight at your house? You are encouraged to not only list your dinner plans, but to request ideas and add your favorite recipes!