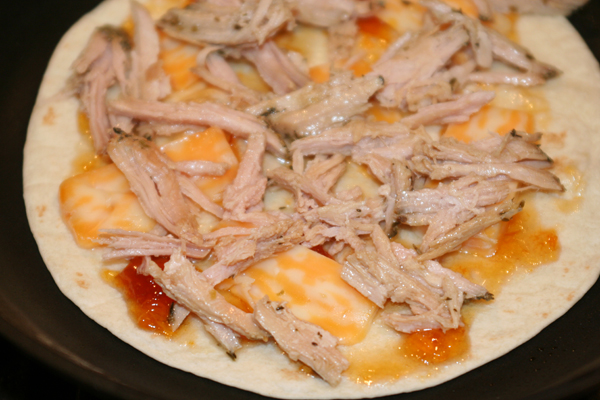 I love quesadillas because they are great to use leftovers for!  This was another morphed meal from my Crockpot Herbed Pork in my meal plan.
Pork Quesadillas

leftover pulled pork
preserves or chutney (apricot, pear your favorite)
cheese (monterey jack is my fav, but any cheese will do)
tortillas (2 per quesadilla – top and bottom)

1. Spread preserves/chutney on bottom, then sprinkle or place sliced cheese, then top w/ pork.

2. Spray non-stick pan, and heat quesadilla until cheese melts, top w/ 2nd tortilla, and flip.

3. Remove when slightly toasted, cool, then cut like a pizza.