Our garden and our CSA have given us a nice little supply of okra.  I am not a big okra fan unless it's fried, but this is really good.  I used the buttermilk leftover from my homemade butter, which made it even tastier! If you have a grain mill, you can even grind your own corn to make this a bit healthier, a little, but not much. 🙂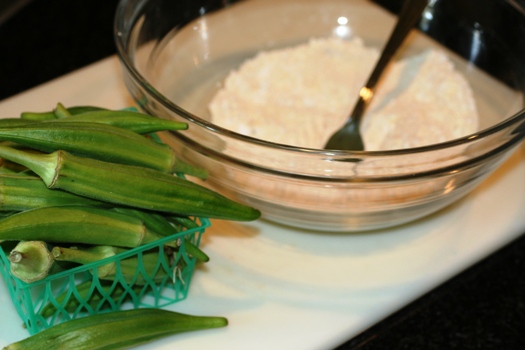 Fried Okra
oil for frying, light coat in the bottom of pan
1-2 lbs fresh okra, diced
1/2 cup cornmeal
1 cup all purpose flour
1/2 cup buttermilk
1 teaspoon salt
1/4 teaspoon black pepper
1/4 garlic powder
Heat oil in a large heavy skillet or Dutch oven.
In a bowl, combine cornmeal, flour and seasonings. Dip okra in buttermilk, then dredge in cornmeal mixture to coat.
Add okra to pan and cook until golden brown, in batches.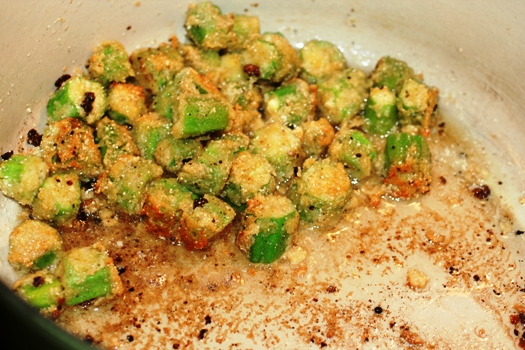 Remove okra from pan and place on paper towel.
Print Recipe: Click on the green "print friendly" icon at the bottom of this post, and check "remove images" for a printable version.
Recipe developed by Kelly Hancock ©2010 Faithful Provisions. For personal use only. May not be reproduced, reprinted or distributed for capital gain without prior permission from Kelly Hancock.