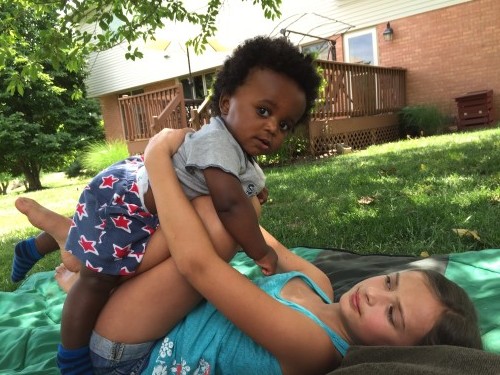 Summer is here and I don't know about you, but I want to spend as much time as I possibly can with my kids and enjoying all the fun that summer brings!  But doesn't it feel like summer is busier than the school year?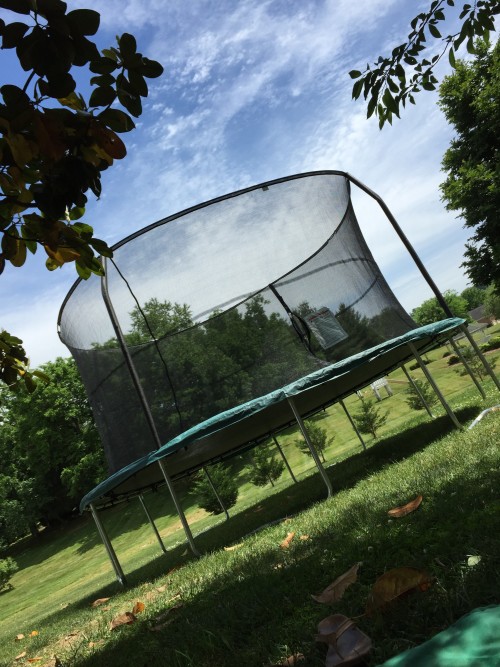 It's about jumping on the trampoline first thing in the morning, or later in the afternoon with the sprinkler!
It's about spending lots of snuggle time in the hammock.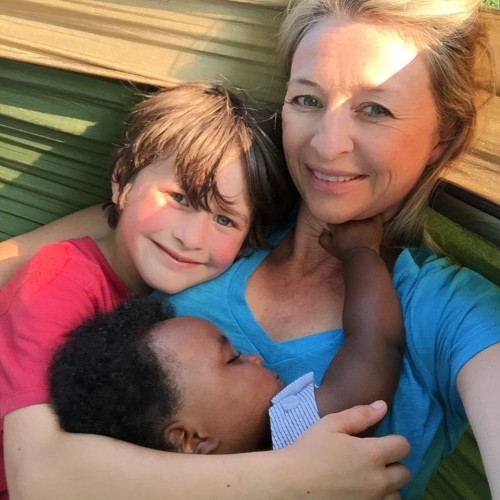 It's about sneaking in a special afternoon at the movies…in the cool, cool air conditioning!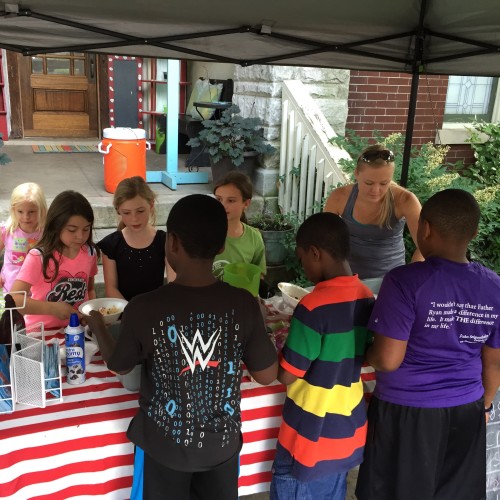 It's about serving together at our favorite local ministry, Front Porch, on Ice Cream Social days!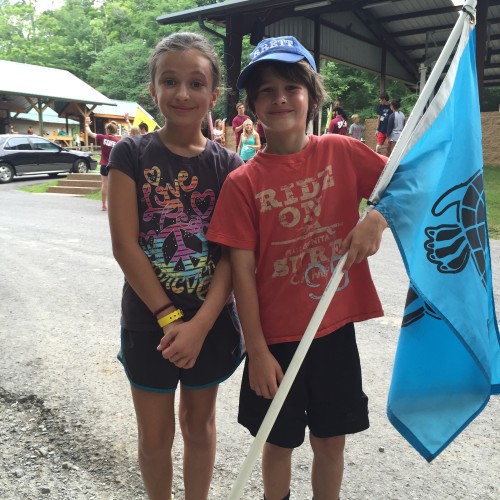 It's about running kids to and from camps – where they learn new skills and discover new things about themselves. This year they are spending their camp week at Deer Run Family Camp!
I want to spend hours and hours and hours splashing in the pool with the kids.
These are the moments that I want to cherish. These are the memories that will last a lifetime.
I want your meals this summer to be simple and easy, and I know you do too!
Soo……. here is how I do it! I MEAL PLAN.
That is my number one best way to guarantee I will get extra time with my family, especially the kids. No last minute trips to the grocery, not staring in front of the refrigerator at 5:00p, no overspending because I didn't plan.
My friend Erin over at $5 Dinners has created a great Summer Pantry Staples and Freezer Meal plan for you from…. COSTCO. My absolute favorite place to shop.
This plan is a Summer Pantry Staple & Freezer Friendly Edition and contains a 'hodgepodge' of different kinds of recipes that are perfect for the summer – some freezer friendly, some potluck or cookout friendly, some for the grill.
You'll find:
Pasta Salads
Pre-marinated Chicken & Pork Chops for the grill (or oven)
Burgers & Kebabs for the grill
Slow cooker freezer packs & other freezer friendly meals
Recipe List 
3 Italian Pasta Salad with Sun-Dried Tomatoes & Artichokes
3 Greek Pasta Salad with Homemade Lemon Vinaigrette
2 Grilled Lemon Pepper Chicken
2 Grilled BBQ Chicken Sandwiches
2 Slow Cooker Caribbean Chicken
2 Pineapple Bourbon or Teriyaki Pork Chops
2 Feta Burgers with Grilled Red Onions
2 Cheesesteak Sloppy Joes
2 BBQ Meatball Kebabs
:::    You can order your plan here now.
Want more Costco Meal Plans? Here are a few more to choose from!