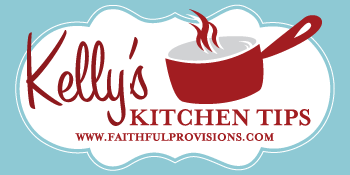 That is the $50 million question. I have heard so many tips on ways to keep the onion fumes from stinging my eyes, because I have nice watery tear ducts. I did finally find something that works, thanks to The Food Network!
A few tips to keep onions from stinging your eyes:
Have a Sharp Knife: The sharper the knife, the less tearing on the flesh, which means less of the gases that make your eyes burn. Trust me on this one, I don't need to get technical!
Turn on an Open Flame: I have a gas stovetop and I cut the onion beside an open flame, and guess what? It actually works.
Pop it in the Freezer: If you can stick it in the freezer for about 20 minutes that helps to prevent the gases from getting out so quickly.
Do it Quickly: The quicker, the better!
How To Cut an Onion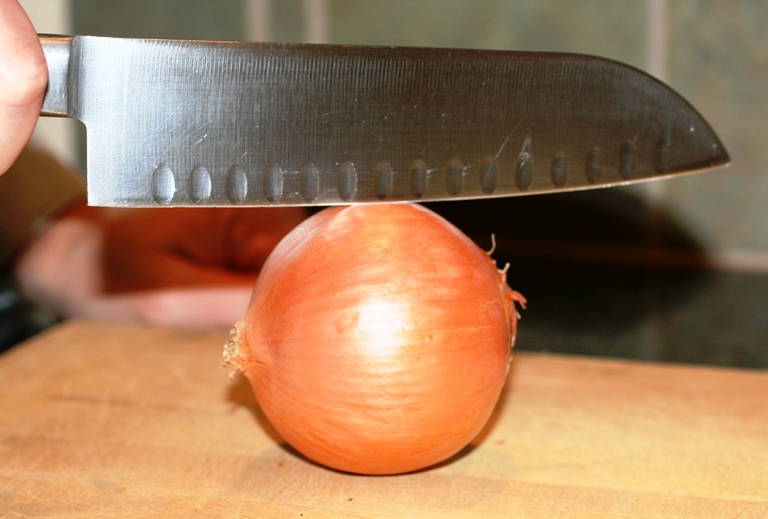 Here are step by step instructions on how to easily dice onions.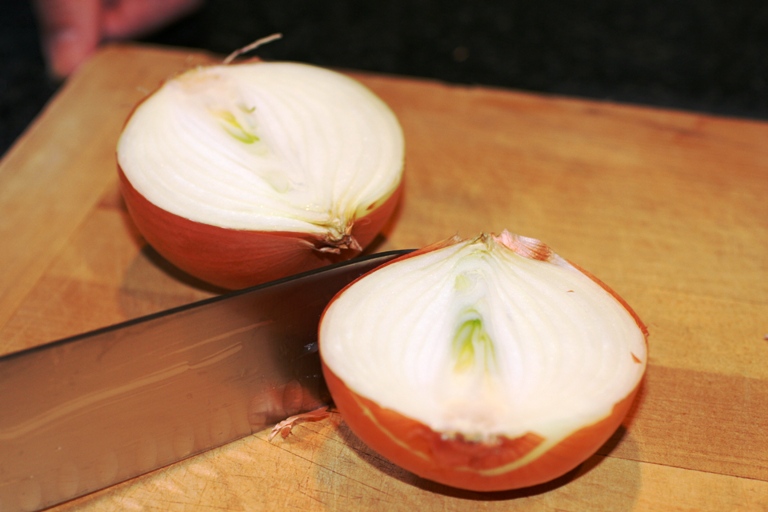 Take a whole onion and cut it longwise, so you slice right through the roots at each end.  Keeping the roots intact makes it easier to cut, because it stays intact.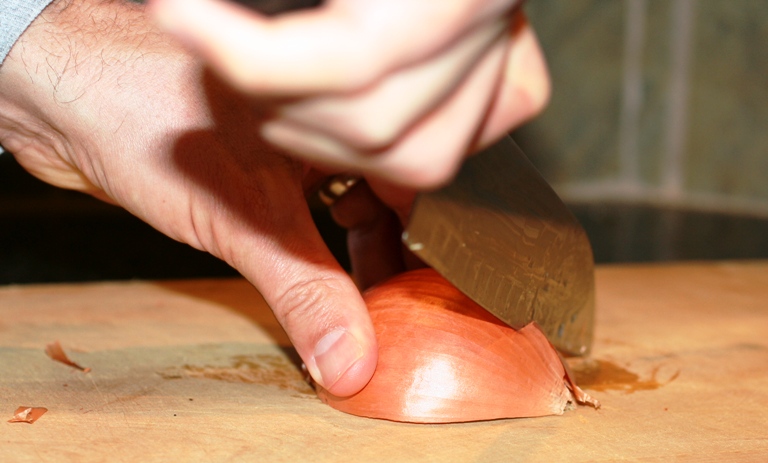 Cut one root end off and remove outer skin.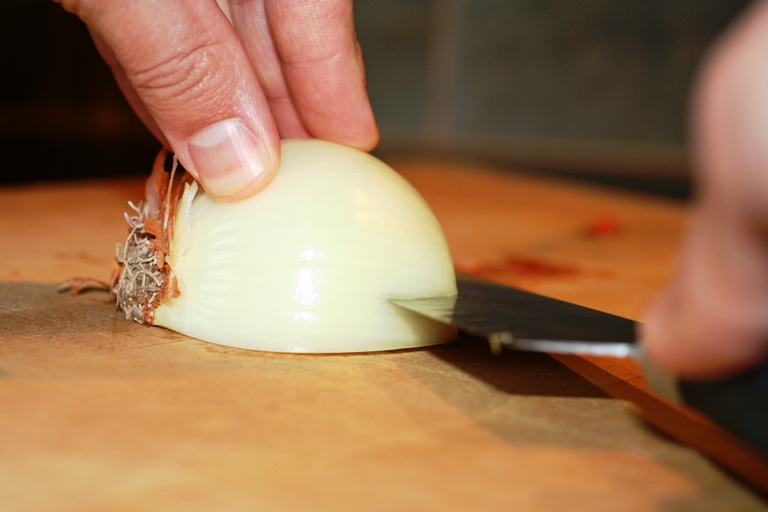 Make 3-4 vertical cuts evenly from bottom to top. Do not cut through root, stop right before it.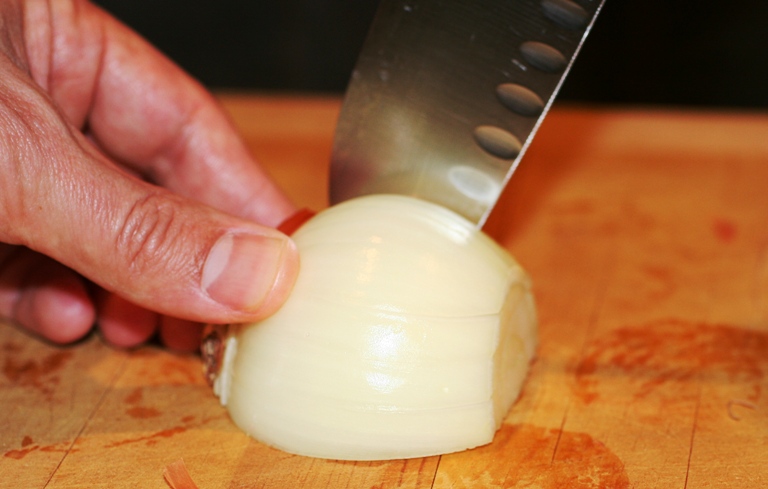 Now cut about 4-5 horizontal slices, again not cutting through the root.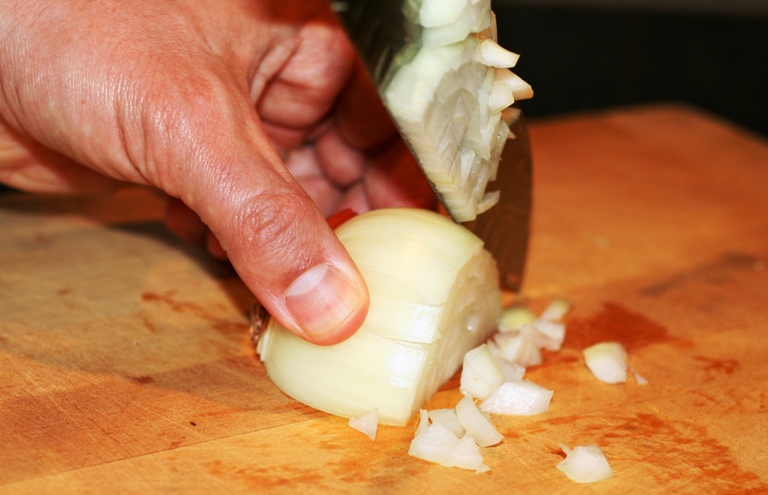 Lastly, make a perpendicular cut all the way across. Now, be sure to curve your nails under so you don't get nicked!