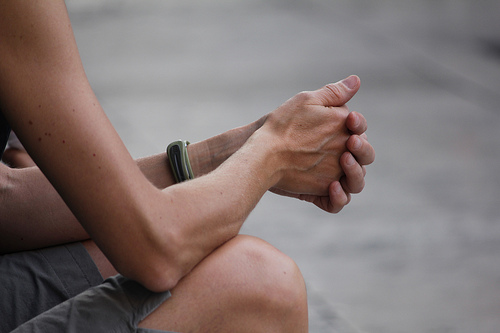 Learning how to pray is a lifelong journey. I've been a Christian for many years, and still I find that I am able to learn something new about prayer from Scripture, from sermons I hear, and from other Christian friends.
Learning to Pray
Recently, I had the pleasure of fellowship with a sweet friend, and our conversation was all learning to pray. As we shared our hearts and our personal experiences, we also shared our questions with each other, such as:
Why do we pray?
If God knows what He is going to do, if He has a plan for us, why bother praying?
Why ask Him for something He already knows the answer to?
Will He really change His mind if I ask long enough?
Your Father knows what you need before you ask Him. (Matthew 6:8)
These were all the types of questions we were asking and trying to understand. But when it comes to the subject of prayer, and our understanding of it, I think the fundamental questions we should ask ourselves come down to:
What are we praying for?
How are we praying?
Teach Me How To Pray
Teach Me How to Pray. I think it is so cool that the Bible records the disciples asking Jesus specifically, "Lord, teach us to pray" (Luke 11:1). And Jesus answered them:
This then is how you should pray:
Our Father in heaven,
hallowed be your name,
your kingdom come,
your will be done on earth as it is in heaven.
Give us this day, our daily bread.
Forgive us our debts, as we also have forgiven our debtors.
And lead us not into temptation, but deliver us from evil.
(Matthew 6:9-13)
Jesus' model for prayer has three steps. First, praise Him. Second, admit we need forgiveness. Third, ask for what we want.
Praise the Father first, "Hallowed be your name, Your kingdom come."
Admit our need for forgiveness, "Forgive us our debts."
Then after all those things had been done, He asked. Jesus asked to not be tempted, but to be delivered out of evil.
If I had to guess, I'd say that most people pray like I did at one time. I used to spend most of my prayer time asking God for things–all the things I wanted. So, let me ask you this: How would you feel if your child came to you every day only asking you for things? (I would imagine most of ours do that anyway!) But what if your child first praised you for being a good parent, then asked you to forgive him of the wrong things he had done, like the times he had disobeyed you or the times he had talked back?
How would that make you feel?
I wonder how it would make our Father in Heaven feel.
I am curious, if we all took a long, hard look at our prayer lives, what would we see?
Do we thank the Father for who He is?
Do we thank Him for what He has done?
Do we ask Him for His forgiveness?
Then, last on the list, do we "ask"?
For me, once I started getting my "prayer priorities" in order, it was a radical change in my relationship with my Father. It changed the way I approached and saw Him, which in turn, changed what I was asking Him for.
What have you learned about prayer lately? Does praising Him change your relationship with Him? How do you see Him after you spend time in praise and worship? I'd love to hear your thoughts.