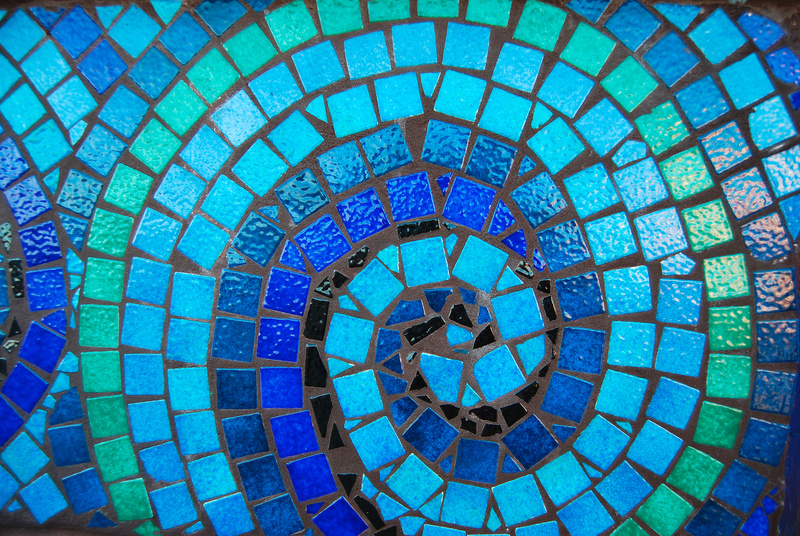 I have had the privilege of walking through a very hard time with a dear friend lately. She came to me yesterday with the question, "How does a good God let bad things happen?" At the core of her question was her current situation. What she was experiencing in her life was causing her to doubt and question the goodness of God. But I have to tell you for someone that is always so full of words, I really wasn't sure what to say. I have been so blessed that I haven't been in a place to doubt…or have I?
When she came to me, I was so worried for her. My initial response was, I need to "fix" this. But God, in His goodness, let me see that in order for her to grow in her faith, she needed to question and wrestle with Him, just like Jacob did at Peniel (Genesis 32:22-31).
I was so encouraged to know that she still had so much hope; she was just looking for answers.  Just like each one of us, she wanted to "feel" God and know that He was there during this stormy time in her life.
The Psalmist describes life's difficult times as "walking through the valley of the shadow of death" (Psalm 23:4). That is not where I want to be. But as a Christian, He doesn't tell us life will be easy. He does tell us that He will be there with us, and whether we feel Him or not, He will carry us.
Doesn't it stink when God is quiet? Once you have felt His presence, how do you walk through a day where He feels far away? There have been times when I felt like He wasn't listening to me or that He had abandoned me.  Think of Sarai and Abraham. She prayed for a son for 90 years, and God finally answered her prayer.  Or what about the Israelites? They wandered in the desert for 40 years!!  Really??  In 40 years will I still be hanging on? Will I wait for Him that long?
Despite our hardships and difficulties, I truly believe that God allows bad things to happen because He uses them for His Glory. He turns bad into good, and that is how we know He is good. Only He can do that.
During my time with my friend, I shared some of my own testimony and how I had already gone through some of the things she was currently experiencing.  I had been there too. Never in a million years would I have imagined that my heartache and trials would be used for good, to help another Christian hold on to her hope and trust the Lord. But in that moment, we both knew that our God is an awesome God. He is ever present; He has perfect timing and a perfect plan, even when we can't see it.
Think of it like a large mosaic. When you are up close, as when you are going through a trial, you only see one little piece of the big picture. All by itself, it isn't very pretty and doesn't make very much sense. You can't make out what it is supposed to be. But, when you step back and are able to see all the pieces of the mosaic with a new perspective, you can see its beauty. You see it with a view from above. You will understand how the artist used every square inch as a whole, bringing it all together to tell a beautiful story. That is so much like the way God works. When we are in our pain, or walking through life, it is so hard to make sense of it.  But, as we step back and time passes, we will someday see more of the picture.  And eventually, when we are in Glory with our Savior, we will see the big beautiful picture.
That is faith: Trusting in what you can't see. God is completely trustworthy. He has proven Himself over and over. Most importantly, He sent His Son to earth  and allowed Him to die on a cross for us, so that we could be with him forever in heaven. Jesus relates to us and our hardships. We have a God who meets us exactly where we are. I praise Him for that!
I am still confident of this:  I will see the goodness of the Lord in the land of the living.  Wait for the Lord; be strong and take heart and wait for the Lord. (Psalm 27:13-14)
You might also like:
How do you handle the hard times in your life? Are you going through one, or coming out of one? Share your story with the Faithful Provisions Community.
Photo by AEJHarrison