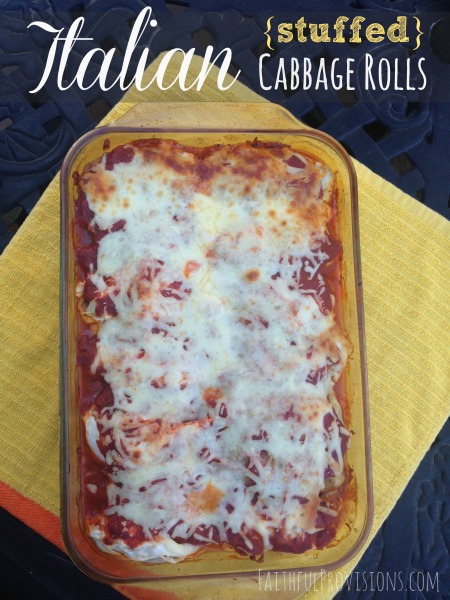 Italian Stuffed Cabbage Rolls
I'm sure you're probably thinking that Cabbage Rolls doesn't sound very appetizing. At least that's what I thought at first. I quickly changed my mind once I smelled these in the house while they were cooking. These are absolutely amazing! Plus, they're a great clean eating meal option since they're Gluten-Free and contain no wheat. Our family has really tried to back off on our grain intake lately because it makes us sluggish. This recipe was a great option. Plus, we're able to get more veggies and protein in this way.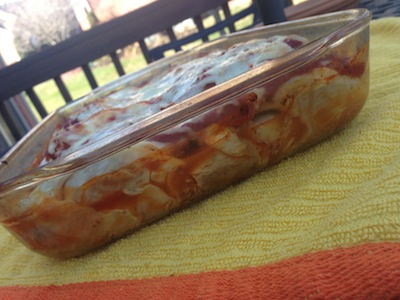 There are so many variations you can make with this recipe. Feel free to add and takeaway ingredients according to your own personal tastes. You could easily make this a vegetarian dish by just substituting the meat for more quinoa or brown rice, or even tofu. You could even switch up the spices and make it more of a Thai-Asian fusion taste. I might have to try that one next!
This recipe is great for using whatever leftovers your have in your fridge. I had leftover chicken thighs from a crock pot meal the night before, so I just used that and added lots of tasty spices. Also, the recipe below calls for tomato pasta sauce, but I used my crock-pot chunky pasta sauce. It already has peppers, onions and mushrooms in it, so I omitted those ingredients when I mixed the fillings.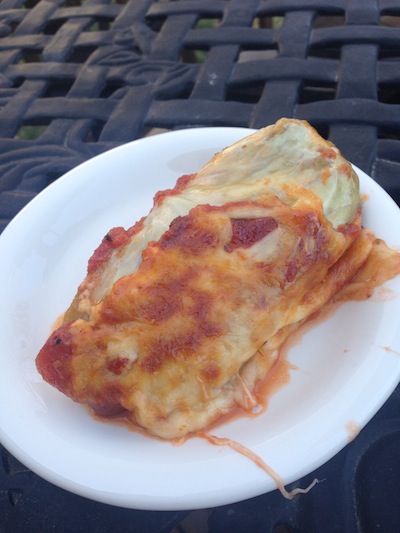 Have fun with it. Believe it or not, my eight year old absolutely LOVED this! She ate two whole rolls. Now, my very picky six year old, I'm not going to lie. He wouldn't touch it with a ten-foot pole, but that is just about anything green around here, or light green.
What types of substitutions will you make? I would love to hear your ideas!
Italian Stuffed Cabbage Rolls
Serves:
About 10-12 rolls
Ingredients
1 large head of cabbage
1 lb cooked chicken thighs, shredded or chopped (I use leftovers)
½ cup flax seed meal or flour
1 cup cooked quinoa or brown rice
¼ cup Parmesan cheese
1 can tomatoes (or pasta/tomato sauce)
1 tablespoon Italian seasoning blend (basil, thyme, oregano)
1 cup mushrooms, chopped
2 cups chopped spinach or kale
½ teaspoon salt & pepper
1 cup pasta sauce (or more for covering rolls)
1 cup shredded mozzarella
*Please use organic and Non-GMO ingredients when possible.
Instructions
Preheat oven to 375 degrees.
Cabbage Leaf Prep
Cut center core/stem out of cabbage and either place in a pot of boiling water or a steamer (if you have one).
Remove after about 5 minutes. Once cool, gently remove each leaf.
Optional: Cut a little "v" at the hard core center area of leaf so you can fold them.
For Filling
Combine chicken, flax, quinoa, Parmesan cheese, tomatoes, mushrooms, seasonings, and spinach in a large bowl. Mix until combined.
Fill each cabbage leaf with ¼ cup or less of filling. Gently roll up and place seam-side-down in a 9x13 glass dish.
Continue until all filling is gone or you are out of leaves.
Put into preheated oven and cook for 45 minutes.
Let it cool for 5-10 minutes.
_*Turn it into a crock-pot meal! Simply place all the ingredients into a crock-pot instead of a 9x13 pan and cook it on low for about 6 hours.