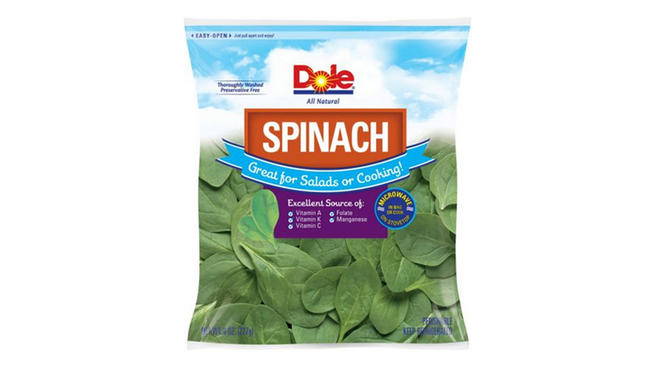 We start many of our days with Green Smoothies, so I wanted to share this recall. This is a limited recall, with no reported illness, but you still will want to check your refrigerator.
Dole is recalling bags of spinach because of a possible salmonella risk.
The spinach coded A27409B & A27409A and an UPC 7143000976.
The follow states are affected:
Connecticut
Indiana
Kentucky
Maryland
Massachusetts
Michigan
Missouri
New Jersey
New York
Ohio
Pennsylvania
Tennessee
Wisconsin