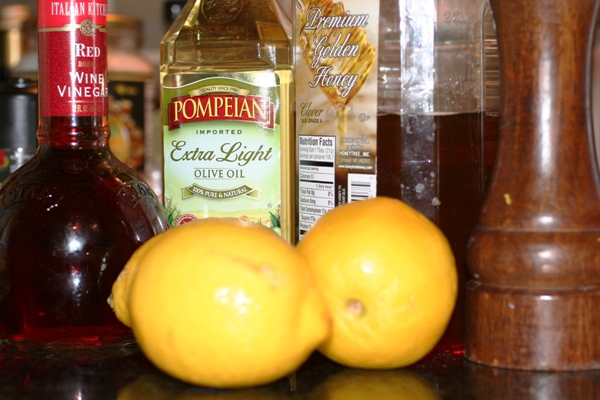 This is my favorite universal dressing.  My favorite way to use it is in cold summer pasta and bean salads.  Let it marinade for a day or so for best flavor.
Red Wine Vinaigrette
Ingredients
½ cup red wine vinegar
¼ cup fresh lemon juice
1 tablespoon honey or agave
2 teaspoons salt
1 teaspoon freshly ground black pepper
1 cup extra-virgin olive oil
Instructions
Mix the vinegar, lemon juice, honey, salt, and pepper in a blender (I put it in my Magic Bullet).
Then gradually blend in the oil.
Season the vinaigrette to taste with more salt and pepper, if desired.
Recipe developed by Kelly Hancock ©2010 Faithful Provisions. For personal use only. May not be reproduced, reprinted or distributed for capital gain without prior permission from Kelly Hancock.