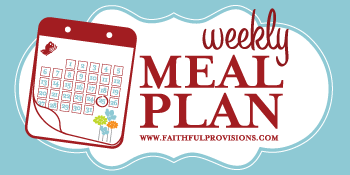 We are starting to run out of vegetables by week two since I started using my fermenter. I can't wait to tell you more about it later. But I made homemade garlicky dill pickles, a salsa starter (pictured below) and am waiting on my sauerkraut to finish up.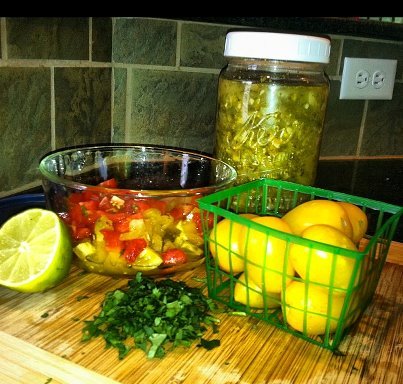 The reason we brine or pickle these is because it is easier but also much more healthy. Using this process, it adds probiotics and enzymes back into our diet that help keep our gut healthy.
For lunches, we have enjoyed being able to just pull out our veggies and fruits and make something fresh and delicious. This week I made some Margherita Pita Pizzas which were a HUGE hit with the kids! We have tons of tomatoes and basil in the garden, and I can get the goat cheese for really cheap at Costco, so it was a very inexpensive and tasty lunch.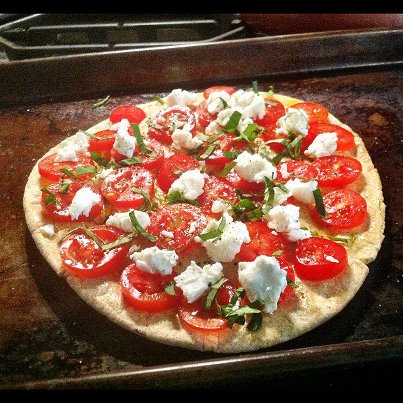 Here are some meals I plan on making this week, but I only have the following in my fridge: potatoes, sweet potatoes, onions, green peppers, kale, eggs, chicken sausage, ground beef, hot dogs. Much will come from the freezer.
*If you think it's something your friends could use, please share it on Facebook using the button above!
My Weekly Meal Plan
Sunday: Guacamole Burgers, garlic butter fries, and a steamed kale salad with cucumbers and tomatoes (tahini and lemon juice dressing)
Monday: Garlicky Kale, Cajun Sweet Potatoes, Diced Tomatoes
Tuesday: Roasted Tomato Pasta with pesto sauce
Wednesday: Crockpot Chicken
Thursday: Chicken Fajita Bowls, with homemade salsa (using my salsa starter), and guacamole (from freezer)
Friday: Margherita Pita Pizzas (pictured above)

Saturday: Dinner out!
What is on your weekly meal plan this week? I'd love to hear your ideas!
More Resources
I have new Shopping List templates available for you. Whether you are shopping at one store or multiple stores, you can keep things organized with these FREE downloadable lists.