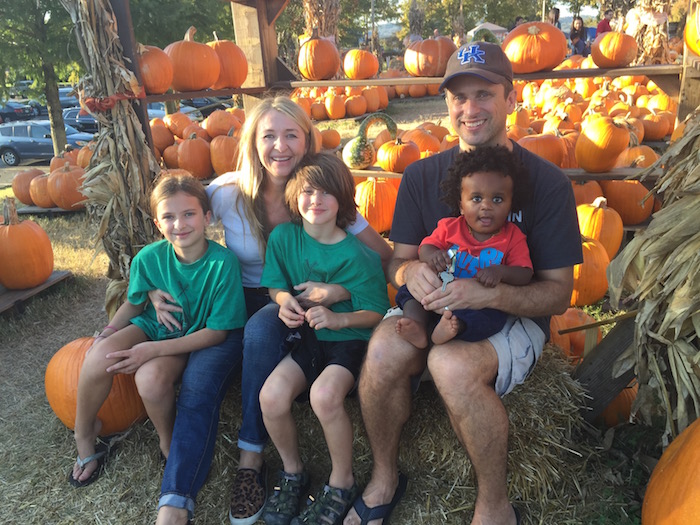 I have so overspent the last few weeks on food, and I am trying really hard to make this an Eat From the Pantry week. I will make a trip to Costco to get our produce staples and that's it. Everything we eat this week has to come from what we already have. It will be easier than usual because we have a few nights out this week that I don't have to plan for.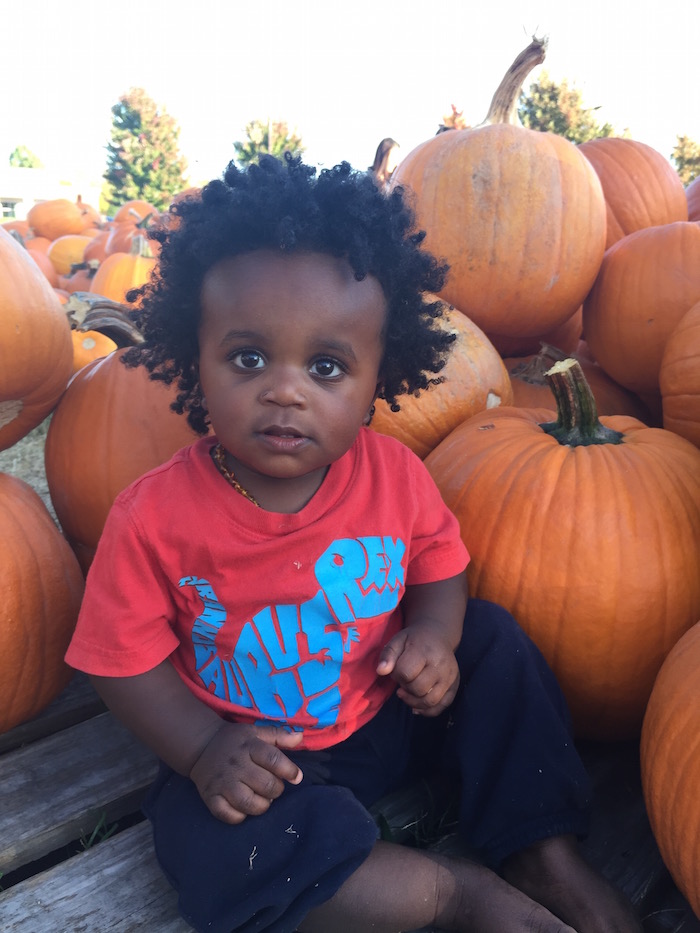 How is it already the end of October? We took the family out this week and bought our pumpkins from our friends at Cooper Trooper Foundation. It's our favorite place to go each year.
On Thursday night we have the privilege of speaking at the local Gift of Adoption Fundraiser Event  in honor of November being National Adoption Month. We get to tell our adoption story. I love the opportunity to talk about adoption and how truly amazing it is. If you have any questions about adoption, I would love to have you reach out to me!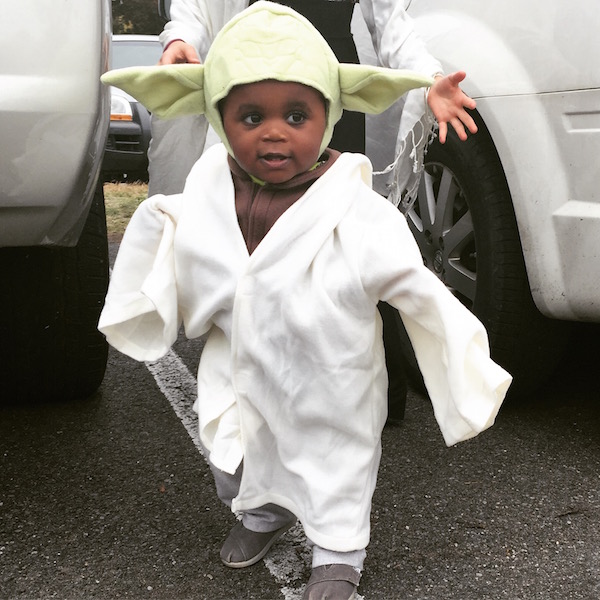 This weekend we went to our town's Pumpkinfest and seriously, I can't handle the cuteness. Yoda. It is just too much!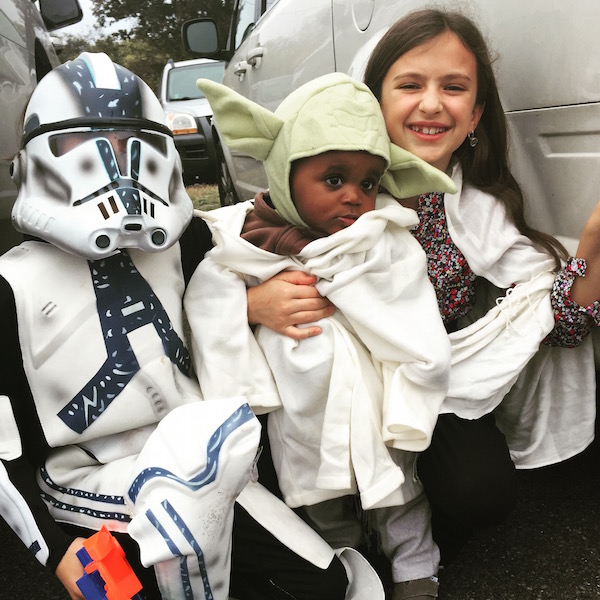 We had a Stormtrooper, Yoda and Elizabeth from When Calls The Heart, but she has opted to be Princess Leia on Halloween night. How cute will that be?
One of the things I do every single week to make sure we are eating right is to take some time to make my Green Smoothie Freezer Packs. It usually only takes me about 20 minutes to make 6-7 freezer bags that will get us each an 8 oz smoothie every morning. In my opinion, its like our vitamins. So they are a must.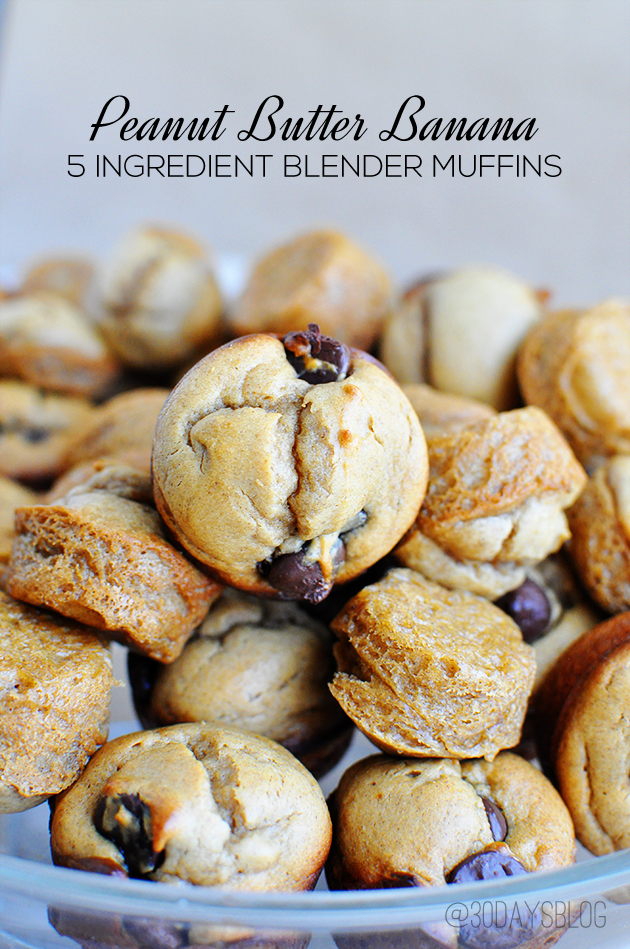 If you are looking for an easy, gluten, dairy and sugar free breakfast or snack idea, you MUST try these 5 Ingredient Peanut Butter Banana Blender Muffins. Seriously, these are to DIE for. They taste like those light fluffy muffins you make with white flour. My kids eat the whole batch before the day is over.
My favorite recipe this week was by far the Malaysian Curry Laksa. It was absolutely incredible. I made a few modifications and I'm hoping to put my version up soon. But what made the recipe were the spices I received from Raw Spice Bar this week. It is a great way to taste new dishes we never would try.
My Weekly Meal Plan
Sunday
Lunch – Quiche, oranges, salad
Dinner – Salmon Burgers, sweet potato fries
Monday – Crockpot Chicken, Butter Carrots, Quinoa
Tuesday – Italian Wedding Soup for Homeschool Soup Potluck
*This is a group of my homeschool friends and we get together once a month with a theme! 
Wednesday – Chicken Nachos
*Using leftover chicken from Monday night and freezer refried beans.
Thursday – Gift of Adoption Fundraising Event
Friday – Burgers, Homemade French Fries
Saturday – Chili Potluck Halloween Bonfire
Here are a few more meal planning resources that might be helpful. 
Weekly Meal Planning Template Download (you can even type in and print!)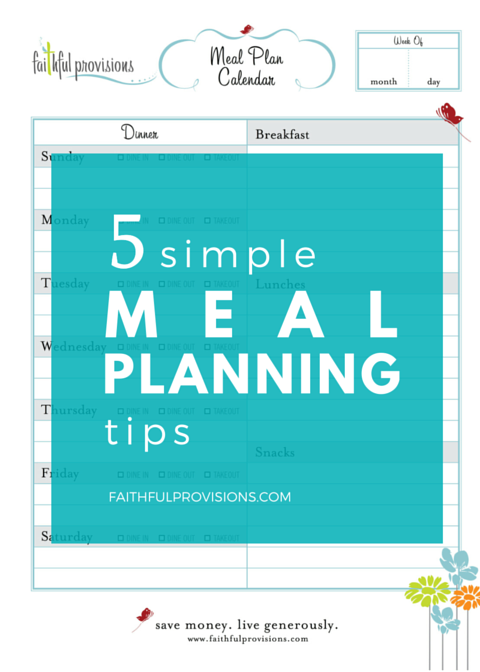 My Recipe Box Page – full of over 400+ money-saving recipes !