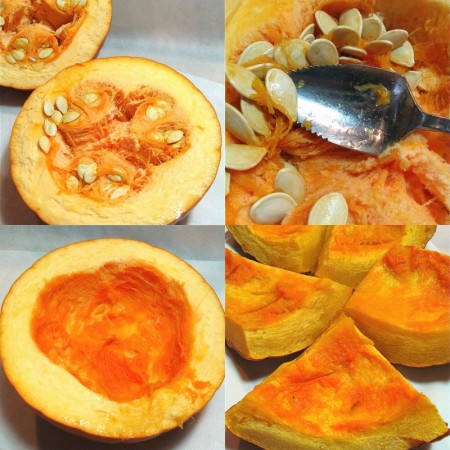 I love the smell of pumpkin bread baking on a chilly fall morning, don't you? This time of year is wrapped up in so many wonderful tastes and fragrances. I want my kids to have these same kinds of feel-good memories in their minds when they are adults, so I'm working diligently to create them now.
Whether you're using fresh or canned pumpkin, now is the time to make some delicious pumpkin recipes. Pumpkins are rich in nutrients like vitamin A, and beta carotene, and more. Their signature flavor is mild yet still maintains a richness that makes it so easy to use in numerous baking dishes. I use pumpkin in all sorts of recipes–in fact, wherever you use applesauce as a substitute in a recipe, you can substitute pumpkin. When I do this, I always add a little cinnamon too because the flavors pair so beautifully. Plus, that rich pumpkin color always makes the food look so pretty.
Here are some of my favorite recipes for Pumpkin.
Pumpkin Bread –The smell of a freshly baked loaf is comforting before it ever gets to my mouth.
Cranberry Pumpkin Bread –This is a little something different. You'll love the pairing of these two seasonal flavors.
Pumpkin Chocolate Chip Muffins — My children love these muffins. We enjoy them all year long!
Pumpkin Ravioli — This takes a little bit of effort, but it's fun to make the rewards are delicious.
Holiday Pumpkin Recipe List — See more pumpkin recipes here.
Please share your recipes for Pumpkins below.
============================
Have a recipe you would like to share either on your blog or elsewhere? If so, post the link below so that all the Faithful Provisions readers can easily find it. Be sure to make it easy to navigate by linking directly to your recipe post. Links going to the homepage of your blog or any other part of your blog besides the direct link to a recipe will be deleted. Posts promoting affiliate and referral links will be deleted.
Tip: Post the recipe name you are linking to in the link title. For example, Beef Wellington. Also, be sure to pick the matching image, it makes it so much easier to visually find the recipe you are looking for!
Photo credit: King Arthur Flour