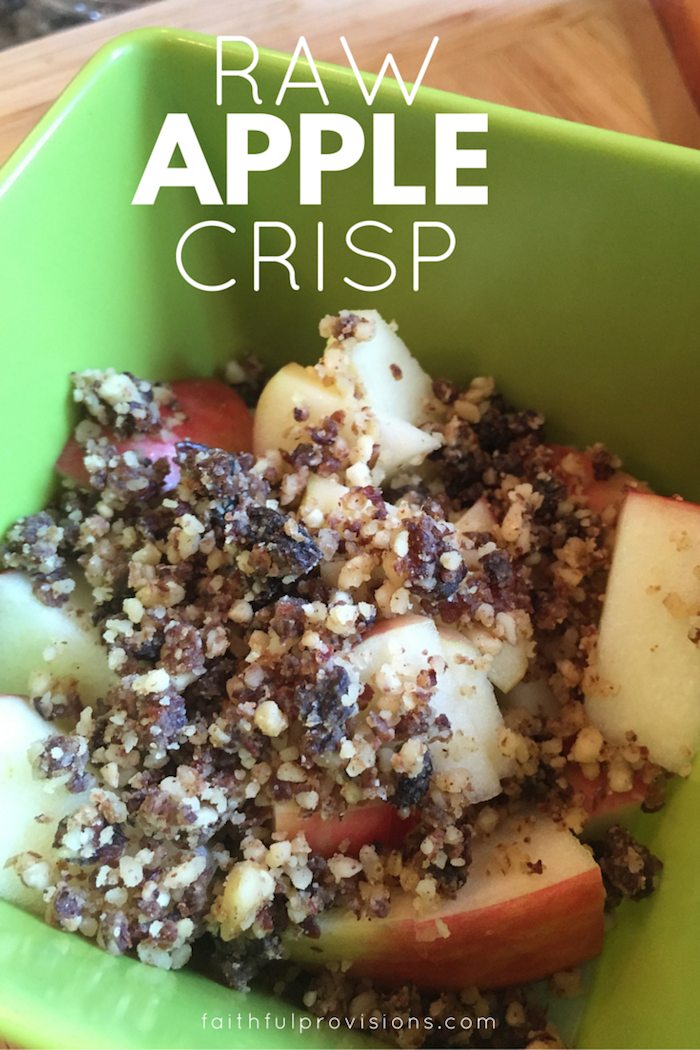 This Raw Apple Crisp recipe is ready in about 5 minutes, and it is addictive. I actually made a huge bowl of it the other night after the kids went to bed and my husband and I shared a spoon and fought over the last bite while watching a little tv.
The best part about this is that you can just substitute any nuts or dried fruit you have on hand. I prefer the raisins because they give it a little tang, but I think any nuts taste great. My personal favorites are pecans and/or walnuts.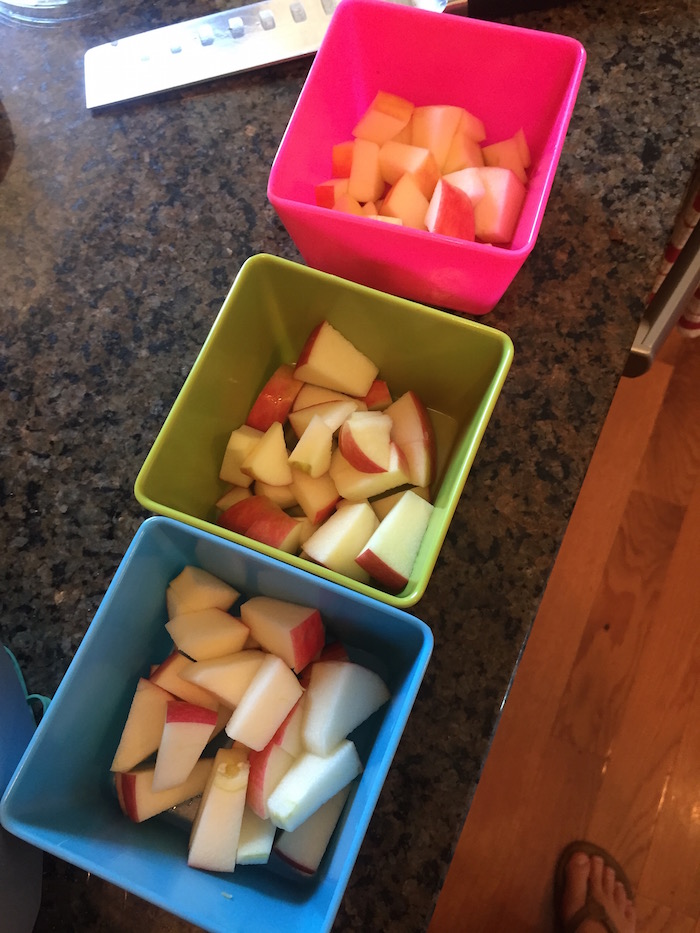 This is a perfect easy and healthy fall snack when apples and dried fruits are on major sale. To make it easy on myself, I make a huge bowl of the crumble and just cut up apples and sprinkle the topping on individual serving bowls, like above.
When you pulse your nuts, this is what mine looked like, just like a crumble. I love to store extra in the pantry or refrigerator to use late on things like yogurt.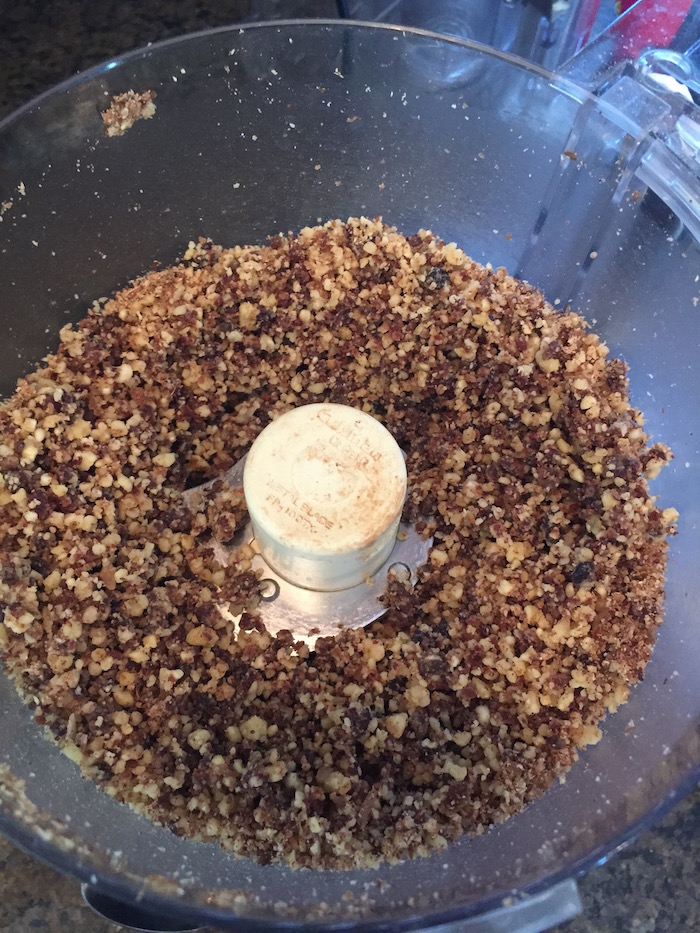 Raw Apple Crisp
This is a raw, dairy, gluten and sugar free snack that the kids will love!
Ingredients
4-5 apples (honey crisp are preferred), diced
2-3 tablespoons lemon or orange juice
1 cup raisins
1½ cups nuts (walnuts and pecans are perfect)
1 teaspoon cinnamon
1 teaspoon ginger
Instructions
Dice apples and toss with orange juice if not eating immediately.
Combine remaining ingredients into a food processor and pulse until grainy.
Place apples into a pie dish or 8x8 glass pan.
Top with nut mixture.
Enjoy.
I would love to hear what variations you make to the recipe.
Here are a few more recipes you might enjoy: