How in the world is it already the first week of October? One of my favorite things about the fall is all the comfort food and for me that means SOUP! I could seriously make soup every single night, but my family might not completely agree. Just to give you a heads up, the image above is an actual picture of this week's meal plan at our house and yes, I am a few days late.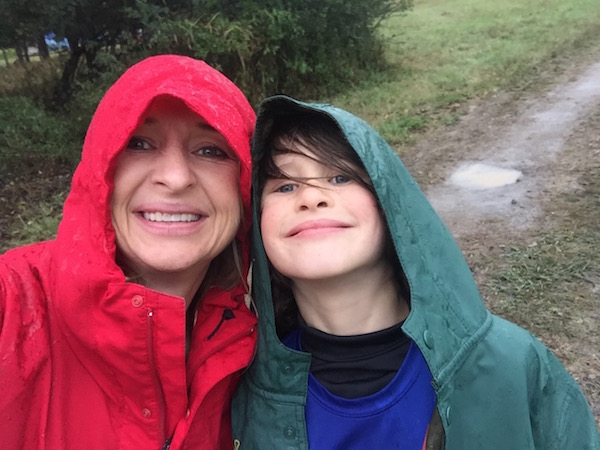 We had a crazy busy weekend, welcome to fall. I wrote my meal plan on Friday but I didn't go grocery shopping for the week until Sunday because we had such a busy weekend. Then I completely forgot to type it up for you on Sunday! I am hoping it is still helpful for you a few days late.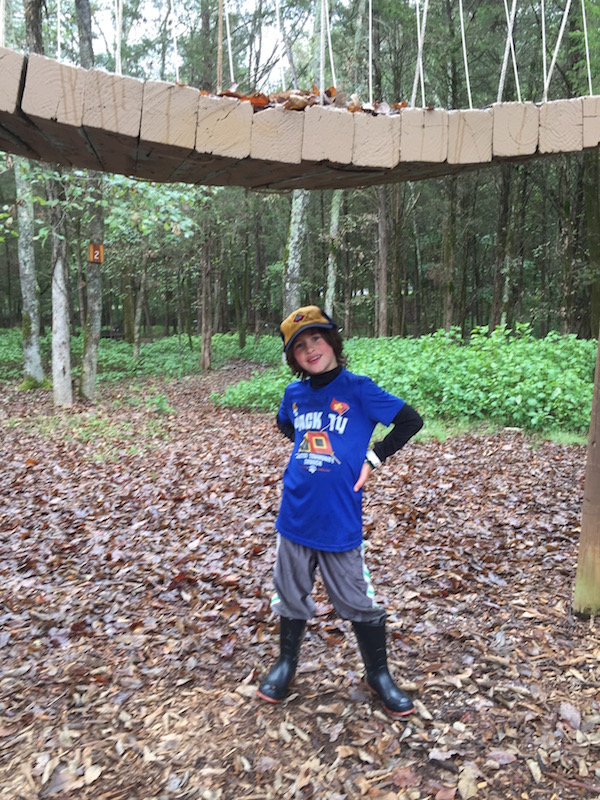 Despite the rain, my husband and oldest son went on the Boy Scouts Family Camping weekend, and we joined them on Saturday for the day. I don't know how it was where you are, here it was in the 50's and raining ALL DAY. But despite that, we still had a lot of fun.
Despite the rain, we went on a hike, played games and got to hang out with the troop and we had a lot of fun. I just put little man in the Boba baby carrier, and took an umbrella to keep him dry and he was a happy little camper.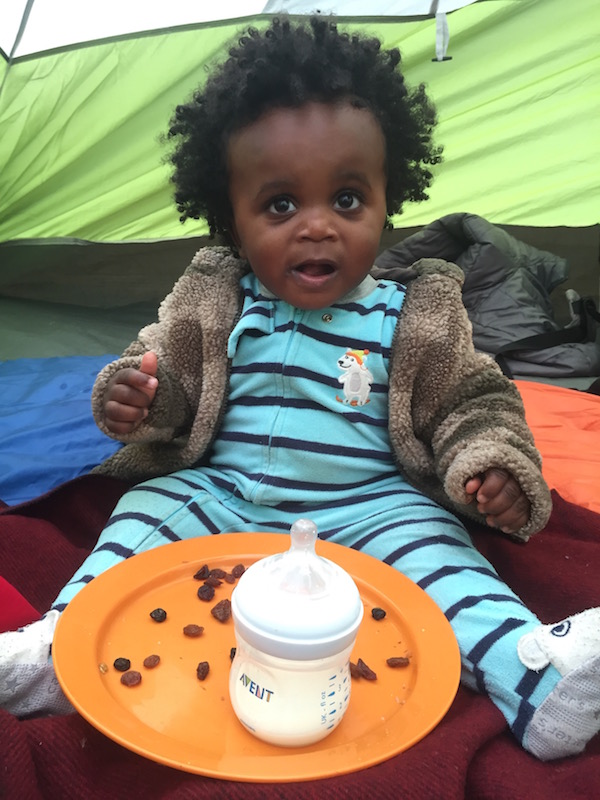 I drove back with the other kids Saturday night, then we headed to church on Sunday, I did grocery shopping then we went to a church festival in the evening and didn't get home until 8pm. By Monday, I was wiped out.
Here is a general idea of this week's meal plan, this usually changes a bit depending on what gets eaten before the intended meal, but it gives me something to work from!
Sunday- Naan Ground Beef Pizza
*(using my Raw Spice Bar Spices, more on what that is here)
Monday- Crockpot Chicken, Za'atar Cauliflower, Green Beans
Tuesday- Youth Group Hayride and Dinner Out
Wednesday- Loaded Baked Potatoes, Green Beans
Thursday-Rotisserie Chicken Pot Pie
Friday – Burgers and Garlic Butter Home Fries
Saturday – Chicken Tenders, Mac and Cheese, Steamed Broccoli
*This weekend is our 12th anniversary so the kids get a kid-friendly meal on Saturday night with Grandmother!
Lunch Ideas:
Cauliflower Pizza
Leftover Soups
Thai Lettuce Wraps (Everyday Detox Cookbook – I am seriously loving this cookbook!)
Breakfast Ideas: 
Oatmeal
*More great breakfast ideas here. 
Here are a few more meal planning resources that might be helpful.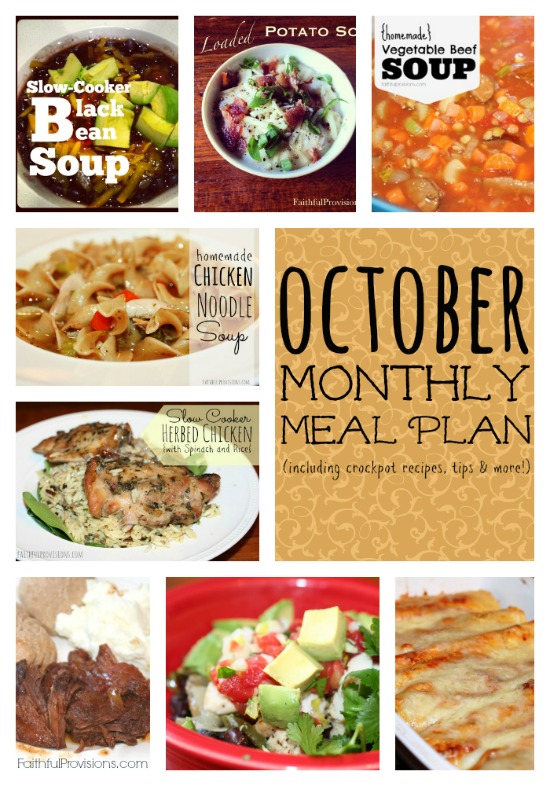 Weekly Meal Planning Template Download (you can even type in and print!)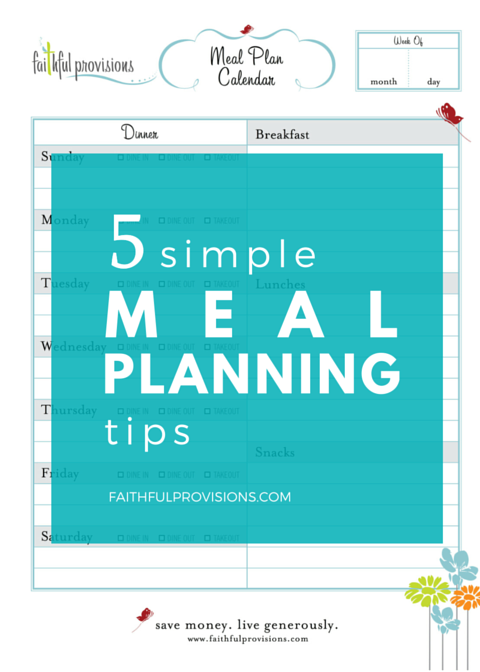 My Recipe Box Page – full of over 400+ money-saving recipes !